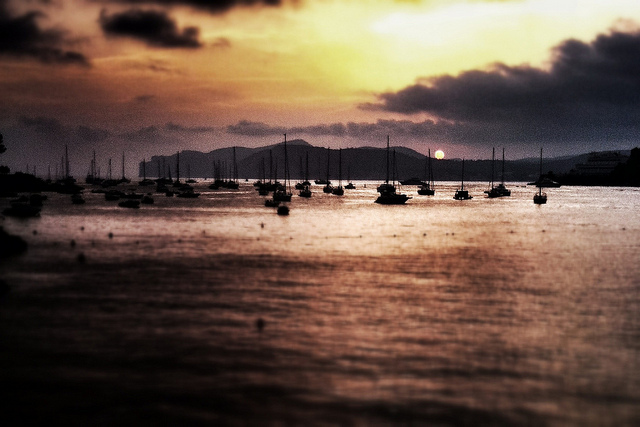 One of the best ways to enjoy Spain is to stay in a holiday villa. Villa holidays can be so much better than staying in other types of accommodation because they offer the luxurious seclusion that only a villa can provide. If you're staying in a hotel, or a B&B, then you will have to share your accommodation with countless other guests.
There's nothing inherently wrong with this, only that one of the main reasons people travel; is to get away from it all. If you are staying in your own holiday villa, then you can truly get away from it all and have a place of your very own in the Spanish sun for at least a short time.
Villas in Majorca make for a particularly memorable stay, as there's so much to see and do nearby. You can fish, try your hand at scuba diving and take part in other activities, then retreat to the seclusion of a villa with your loved ones and spend the evening together eating a meal while watching the sun go down.
The villas in Majorca are conveniently located all over the island in key holiday resorts. And Majorca itself is a great holiday destination all year round. Although a package hotel deal is right for some families, many people will enjoy the extra freedom that a villa provides. You can do whatever you wish to do at your own pace.
The local cuisine in Majorca
Majorca is home to some excellent restaurants. Serving both traditional Spanish foods and cuisine from all over the world.
There's Simply Fosh which is a restaurant started by British chef Marc Fosh, which serves Mediterranean dishes which change with the seasons. It's widely considered one of the best places to dine on the island. There's Es Guix, located on the north western side of the island in the Serra de Tramuntana mountains, serving traditional Spanish cuisine. The island itself is literally covered with great places to dine. One of the best reasons to stay in a villa, as opposed to staying in a hotel, is that you get to explore all of these restaurants, eating what you want, when you want it.
That's not to say that the food in Majorca's hotels is sub-par. Some of the best restaurants on the island are located in hotels, but many people will enjoy the freedom to dine where they like, at a time of their choosing.
Another good reason to choose villas in Majorca over a hotel is that it encourages you to explore.
There are some people who come to Majorca and barely leave the hotel and the surrounding area. In many ways this is because everything is conveniently located within the grounds of the hotel. But Majorca has some fantastic bars, restaurants, beaches and other areas that really do deserve exploration. And staying in a villa encourages you to avoid some of the tourist traps, and explore on your own.
Rather than being led around the island as a group by a travel rep, you can rent a car or a bicycle and see as much as you can take in on your own. If you do choose to cycle around Majorca, it has some of the most ideally suited terrain for cycling in Spain. Whether you wish to see the Roman ruins of Pollentia or the picturesque village of Valldemossa, there's areas all around the island's notable landmarks that have cycle routes. And much of the island is accessible by bike. Villas in Majorca are ideal for the guest that likes to travel by bicycle.
CC Lucky Cavey