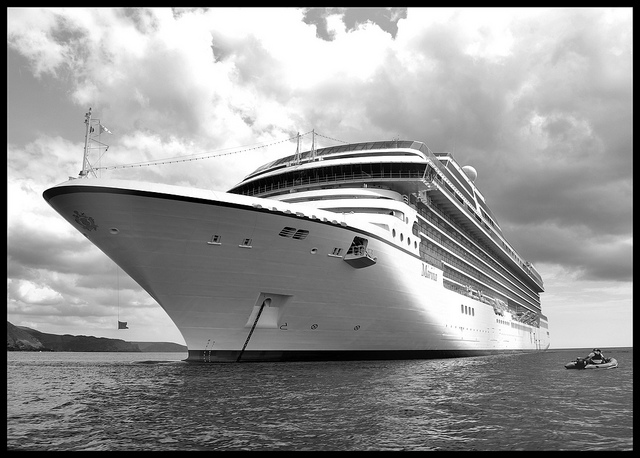 It may actually be a better idea to get a cruise around the United Kingdom than it would be to spend time in a traditional city around the UK. This is thanks to not only the deals that come with cruises but also from what people can expect to enjoy on one of these cruises.
The prices that come with cruises around the UK should definitely be considered. There is no denying that there are plenty of hotels to choose from around the UK. However, the prices for some – if not most – hotels might be too expensive for people to handle. This is especially since there are not too many hotels around the UK that don't have three or four star ratings.
Booking Cruises Around the UK – It's Cheaper
For instance, a three-star hotel in Edinburgh could cost close to £100 a night. This doesn't even include the expenses that come with dining, transportation, attractions and other services that one might experience during a trip in Edinburgh. It would be worse in a large city like London. It can be a challenge to find a hotel that is available for less than £180 per night in London.
A cruise around the UK may be cheaper in the long run. It can cost at least £800 per person for a cruise around the UK. However, this value will include all of the attractions and most of the dining options that a person can experience in a cruise. This is also the cost for the entire cruise. The fact that many cruises can last seven to fourteen nights on average means that the cost per day for a cruise could prove to be cheaper than the cost per day of a traditional holiday in the country. And, just like airlines, you accumulate Cruise miles based on your cruise booking; with enough miles to your name, you can select from a wealth of upgrades and opportunities on your journey.
Booking Cruises Around the UK – It's A Sight for Sore Eyes
There's also the matter in how some cruises stop in more of the most unique spots that the UK has to offer. For example, a ten night cruise can involve stops in Dover, Rosyth, Lerwick and Falmouth. That same cruise may also include tours of places like Guernsey Island, the area of Invergorden (where the Loch Ness Monster is rumoured to be in), or the Dunrobin Castle.
Many of these trips can even include stops in Ireland. This is useful because of the proximity of Ireland to the UK and the ease of access to Dublin.
The things that are offered on a cruise ship can also add to the excitement. A cruise ship will have more things to do throughout the entire trip than what some entire towns in the UK might offer. A cruise ship can include several dining and entertainment spots as well as a few recreational spots such as, at the very least, a swimmingg pool.
It's a great idea for anyone to consider booking a cruise around the UK. It can bring people to more spots around the UK and can even include spots in Ireland in some cases. There can also be the additional features that come with a boat. The value of this kind of trip might prove to be better than actually going inside the United Kingdom for a trip thanks to the many things that are included in a boat trip.