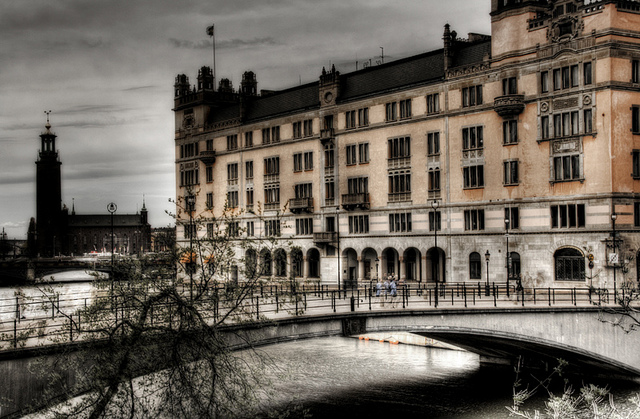 It's easy to think that all destinations are best seen in the summer, but if you ask me, that's not necessarily the case. That said, there are some cities that are absolutely at their best when the sun is shining; below, you'll find my list of the ultimate European capitals to visit in summer 2013.
1) Stockholm
First on my list is the Swedish capital, Stockholm. As it's located on 14 islands, it is often likened to Venice – and it's certainly scenic! What I particularly like about Stockholm is that despite its beauty and brilliant range of attractions, it tends to have fewer tourists than other European capitals, which is always a bonus if you don't fancy spending your summer holiday battling with crowds.
Alongside the simple fact that it's a pretty city, Stockholm sees an impressive 18 hours of sunshine a day in the summer months, which is one of the main reasons to visit during the season. The chance to explore one of the planet's loveliest capitals while being bathed in sunshine for hours on end is too good to miss.
One thing I think everyone should do while here is take a canal tour, since this is a wonderful way to explore the city and see it at its best. You should visit sites like the Royal Palace and the Royal City National Park too, while Stockholm is also home to the country's oldest theme park, Grona Lund.
2) Budapest
The capital of Hungary is my next suggestion for anyone looking for cheap holiday deals this summer, and one that I think is perfect for anyone hoping to get away from the usual tourist trail. This gorgeous city is located on the shores of the River Danube and has a great combination of attractions for a summer break.
For instance, there are lots of public baths that are fed by hot springs. While the indoor options are, of course, great for relaxing, you can't beat the outdoor baths when it comes to making the most of the summer.
There are also some brilliant parks to unwind in, including the City Park, which is home to a glorious fairytale-like castle. But perhaps one of the best things to do in summer is attend the seven-day Sziget festival, which takes place on Obudai Island from August 5th to 12th this year.
Giving you a chance to party pretty much 24 hours a day, this festival has a great line-up that includes acts like Biffy Clyro. Plus, you can see a host of other shows, including circus performances.
3) Copenhagen
The last destination on my list is Denmark's capital, Copenhagen, which is home to an excellent variety of things to do and see. This city is pretty at any time of the year, but is a particularly exciting place to explore in the summer, when you can make the most of its many outdoor attractions.
On your list of places to see should definitely be the famous bronze statue The Little Mermaid, as well as the Tivoli Gardens. While you might assume from its name that it is just a place where you can see beautiful blooms, the Tivoli Gardens has much more to offer than that (though it's certainly a decent place to enjoy some colourful flowers!).
In fact, come here and you can enjoy a host of theme park rides, alongside things like live music and, on Saturdays during the peak season, amazing firework displays. Other places not to miss include the Stroget shopping district and Copenhagen Zoo.
CC Alcaide