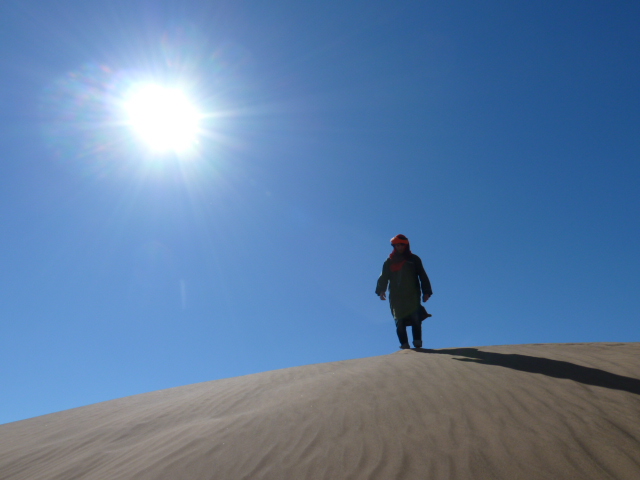 Selecting a destination to travel to can be quite challenging, especially if you don't know a thing about the country you are travelling to. So many different factors apply to many people ahead of choosing a place. Safety, accommodation, tourist attractions and the types of facilities and infrastructure one can find in a country are all key reasons. One of the primary concerns, however, and one central to this site, is the amount of cash visitors are planning to spend. 

For that reason alone we're springing into action. Here are our recommendations of the top 5 cheapest countries to travel around in for those on a tight budget.
CHEAPEST COUNTRIES TO TRAVEL AROUND IN: INDIA
Known for a very long time as a budget travelling paradise, India is famous for Bollywood, sumptuous food and exciting outdoor activities like camel and elephant back riding, rafting and trekking. Also home to mountains, lakes and vibrant cities, India will no doubt give you an adventurous feeling at a very low cost.
CHEAPEST COUNTRIES TO TRAVEL AROUND IN: HONDURAS
Largely untouched by tourist hordes, Honduras is still clinging strong to its old ways of life. Friendly locals, proud of their traditions, make Honduras the perfect place for a getaway. Positioned slap bang on the Caribbean Sea, Honduras is perfect for those wanting to try their hand at scuba diving, snorkelling, kayaking and other sea-based activities without having to shell out thousands.
CHEAPEST COUNTRIES TO TRAVEL AROUND IN: ARGENTINA
Although many South American countries might be categorized as some of the worlds cheap destinations, Argentina is one of the cheapest and most interesting. With a very rich culture close to that of Europe, you'll find yourself enjoying interacting with locals, their famous tango and the Latin way of life. Cheap food and relatively inexpensive trips to sights like glaciers, salt flats – even cruises to Antarctica – make it a very attractive location for the budget traveller.
CHEAPEST COUNTRIES TO TRAVEL AROUND IN: THAILAND
Alongside India, Thailand has been on the global radar as one of the cheapest travel destinations in the world for a long time. A luxurious Bangkok hotel for a great price, combined with inexpensive, great tasting food, makes this country a bargain. Thanks to buses and trains, getting around and visiting the country's many temples (at low or free entrance fees), beaches, snorkel trips and adventure expeditions is also very cost effective.
CHEAPEST COUNTRIES TO TRAVEL AROUND IN: MOROCCO
If you love the beach and don't want to spend an arm and a leg on European destinations, Morocco is the place for you. Home to the Atlas Mountains, the country is also home to fortified fishing ports and ancient imperial cities. Home to traditional Islamic architecture, Morocco has maintained its unique culture and proves to be a destination that is not only cheap but mind-blowing.

What do you think of our list? Do you know of any other cheapest countries to travel around in that should have made the cut? Sound off below!