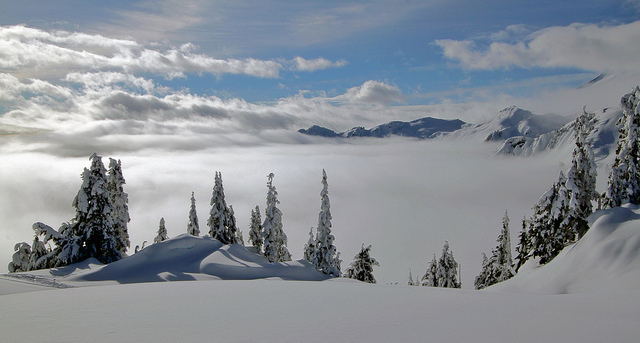 Skiing has never been one of the cheaper sports out there. Taking a journey to a skiing resort requires one to plan heavily for the event in terms of finances – unless, of course, you explore the cheaper options out there that can accomodate even the most stretched budgets. If you are eager to find out about skiing resorts that offer excellent skiing conditions at friendly prices, worry no longer! Here are four of the most affordable winter resorts to try.
The Most Affordable Winter Resorts – Jasna, Slovakia
Situated in Low Tatras National park, Jasna prides itself in being the biggest and most well-kept skiing resort in Slovakia. The mountain rises to an amazing 2,024 metres and offers a respectable 1,000 meters vertical drop. Over the last few years, Jesna has undergone massive development that has put in among Europe's best but affordable skiing resorts. The resort has up to five freeride areas and five months of guaranteed snowfall in a year.
The Most Affordable Winter Resorts – Niseko Ski Resort, Japan
This Japanese skiing resort has also left a mark on the global skiing scene. Situated in Hokkaido, the ski resort in Niseko is by far the most famous skiing resort among international skiers in Japan. It seems to constantly snow in Niseko, which ensures that skiers get to enjoy the enticing white flakes at all hours of the day. Given its unique terrain, Niseko was voted the best skiing resort in Japan.
This outstanding skiing resort suits all types of skiers. There are large and well-groomed runs that are ideal for beginners, families and intermediates. Another outstanding element that sets Niseko apart from other skiing resorts is its unique offerings – it combines both tree and alpine skiing. Most importantly, Niseko Powder Connection, as it's sometimes called, takes good care of individuals who don't fancy cold weather. It is equipped with several hooded chairs which ensure that you enjoy your ride even during adverse weather conditions.
The Most Affordable Winter Resorts – Borovets, Bulgaria
This is another great choice for skiers looking for a bargain. Aside from being the oldest skiing resort in Bulgaria, Borovets also has quite a bit of charm, liveliness and affordability, just to mention a few. It is nestled 1,300 meters into the Rila mountains and comprises of three exciting separate zones. On the upper half of the mountain, there are plenty of open large pistes that are gentle and ideal for beginners and intermediates. There are top-notch skiing instructions which make this renowned resort popular with ski lovers.
The Most Affordable Winter Resorts – Glenshee, the Highlands, Scotland.
When it comes to quality skiing and affordability, Scotland is a force to reckon with. Even though there are several skiing resorts in the United Kingdom, the Highlands is arguably the most popular among party lovers with strict budgets. Voted as the largest snowboard area in the United Kingdom, Glenshee does not disappoint in any way. On a clear day, one can catch a breathtaking view of the Cairngorms National Park. Besides having steep slopes, there are also narrow gullies, open bowls and several other terrains that suit the preference of an individual. Even though Scottish skiing is notorious with the wind, there are possibilities of getting better weather than what is mostly experienced in the Alps.