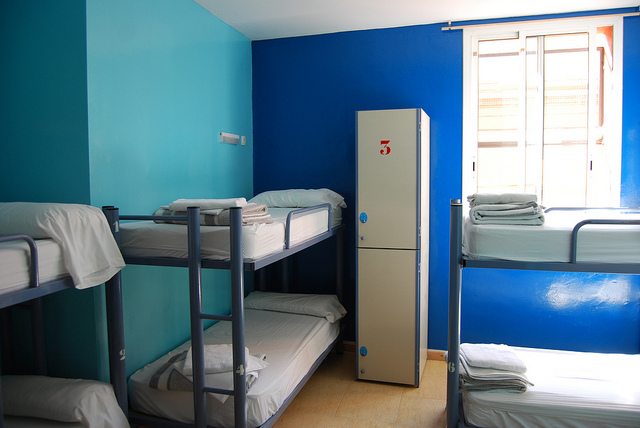 Planning a trip has become increasingly difficult, especially with several options available today. When planning to go for a trip, finding a good and cheap hostel to stay in is of utmost importance. While hostels are the best options, especially when you have a limited budget, finding one that is in good shape and at a price that you can afford is very important. While good and affordable hostels are always hard to come by, there are several methods that you can employ when looking for one.
The Best Ways to Find Good and Cheap Hostels: Be a Commoner
When looking for a hostel that will not freak you out, then it is important checking the common area. You definitely do not need a room that will not give you ample space to hang around or socialize with your friends. If it does not have a bar, then it should at least have a common area. A hostel without this facility can make life really miserable as it limits interaction, especially for solo travellers who need to meet new people.
The Best Ways to Find Good and Cheap Hostels: Check the Check Out
Another one of the best ways to find good and cheap hostels is investigating the check out time. As a rule of thumb, do not stay in a hostel with a check out time before 10.00 am. Sleep is valuable to any traveler and you should not be an exception.
The Best Ways to Find Good and Cheap Hostels: No Breakfast? No Go!
Yet another great way of finding cheap but good hostels is looking for a place that offers decent breakfast. There are several hostels that offer traditional coffee and toast for breakfast. In as much as you want to save some money, you should look for a place that offers something worth your money, and at least at an appropriate time when everyone else has woken up. This will cut down on your food budget for the rest of the day.
The Best Ways to Find Good and Cheap Hostels: Staying Clean
Besides food, you should also consider where you will be showering. In this respect, showers should be carefully analyzed before choosing a particular hostel. Push button showers are not the best to settle for. Besides having low pressure, they are also annoying and difficult to operate. Hostels that have this type of showers should be given a wide berth.
The Best Ways to Find Good and Cheap Hostels
As a traveller, you must be having valuables that you need to put in a secure and safe place. This is where the need for lockers come into play. It's surprising but there are a number of hostels that do not have lockers or if they do, then charge customers who use them. In this day and age, you should not pay for security when renting a hostel. Besides that, they should be standard to ensure that your valuables are safe while sleeping or partying.
The Best Ways to Find Good and Cheap Hostels: Wi-Fi, Baby
While it comes low on the priority list of most travellers, a good hostel should have internet connection. This is because such a hostel makes life easier, enjoyable and fulfilling. You do not need to search for internet cafes from outside the hostel if there are hostels that provide cheap, and in some cases free internet.
Even if it does not have all the above listed things, a good and cheap hostel should have a majority of the above listed things. A hostel that does not have these provisions does not understand the needs of its clients and is not worth your money.
CC Oh-Barcelona