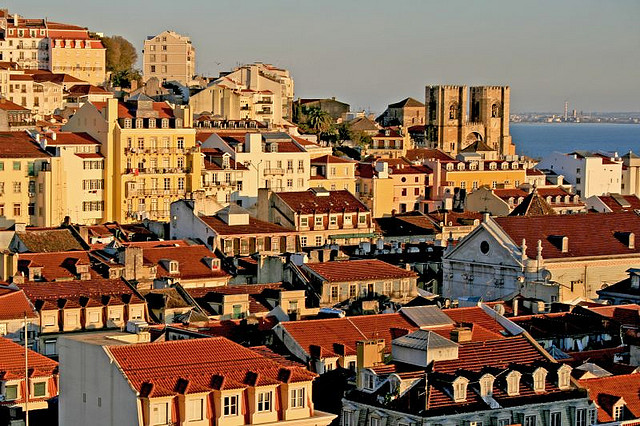 If you want to go on holiday to the Algarve, but are conscious about how much you can spend, then take a look at these different ideas for the Algarve on a budget. Though there are plenty of luxury hotels and resorts for the well-heeled, the Algarve has a choice of accommodation on offer for those on a budget.
The Algarve on a Budget - Camping
Portugal is a great place to camp. Not only do you have lots of different campsites to choose from, especially on the Algarve, but the weather is generally great for nights under the stars. You can find many campsites on the Algarve where you can hire mobile homes or fixed tents, but to really keep down the costs, it's best to bring your tent and sleeping bag with you. Eating out in Portugal isn't prohibitively expensive, so you may decide not to bother with cooking gear.
The Algarve on a Budget - Package holidays
Algarve holidays on package deals can be really good value. Many package holiday operators sell holidays on the Algarve, and you can pick and choose to find the flight times that suit you alongside the kind of accommodation you are looking for. Some people prefer to have self-catering accommodation which can really reduce your expenditure on food – particularly if you have the kids in tow.       And of course, there's always the option to eat out when you feel like it.
Many package holidays also come as fully inclusive and this can be great if you are on a limited budget, as you know before you leave home exactly how much the holiday is going to cost you, apart from any extra activities or excursions that you take part in while you're there.
The Algarve on a Budget - Entertainment
There are plenty of golf courses and big tourist attractions like waterparks and theme parks on the Algarve, but if you're on a budget, you're probably looking for cheaper forms of entertainment. Of course, there are many beautiful beaches – and spending the day on the beach doesn't cost a thing. There are also interesting cities to visit, like Faro, where just strolling through the maze of streets and exploring will give you plenty of interest, without necessarily needing to pay museum entry fees.
The Algarve is a great place to spend a holiday – and it needn't cost you a fortune to go there.
CC FR Antunes