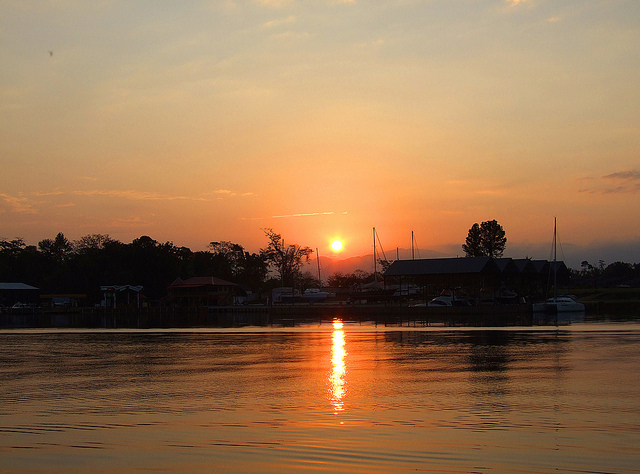 Forget booking a ticket on a stuffy tour bus, the best way to see Europe is by booking a river cruise. After all, there's no better way to start the morning, then sitting on your own private balcony and watching quaint European towns and picturesque Cliffside castles pass you by. Below are five reasons why river cruises are a great to explore Europe!
Last minute river cruises are an affordable option
If you assumed river cruises were expensive, think again! If you're looking to book a last minute vacation or don't mind waiting to book a cruise to a few weeks before your departure date, you'll be able to save hundreds or even thousands of dollars off a two person river cruise. If you're lucky you may even be offered a two for one deal, a large percentage discount, a complimentary upgrade or a free gift!
You'll spend more time exploring each country than you would on a tour bus
Most tour bus itineraries are hectic and only allow for one day in each country. If you'd prefer to get a real taste of each country, it's necessary to spend at least 2-4 days exploring different towns and regions. Thankfully river cruises spend ample time in each destination. As an example, if you were to book an 8 day cruise down the Rhine you'd get a real feel of Germany's history and culture as you'll have the opportunity to spend a full day in at least 5 different towns or cities. Better yet, river cruises often offer small group tours in each destination.
You'll see more of Europe on a river cruise than on a sea voyage
Many tourists make the mistake of booking traditional sea voyages. The downside of traditional cruises is that you spend at least 50% of your time staring at the sea, while on a river cruise you'll have the opportunity to see more of Europe, including small countryside towns that are off the beaten track.
There is a river cruise to suit everyone
Whether you've got a few days to explore a European country or a few weeks to explore a whole region, there will be a river cruise that suits your time frame, budget and taste. As an example if you want to visit a few different countries consider booking a 15 day cruise from Amsterdam in the Netherlands to Budapest in Hungary or alternatively consider booking a 10 day cruise from Budapest to Bucharest which is located in Romania. If you're after a longer cruise there is also the opportunity to book back to back cruises.
River cruises offer more space than traditional cruises
The average room or suite on a river cruise is significantly larger than the average room or suite on a traditional cruise ship, as river cruises offer a more intimate experience and cater to a smaller amount of guests. So if you book a river cruise you won't have to worry about navigating through crowds of tourists. As an added bonus you'll also be given extra attention from the staff on board. So if the idea of taking a cruise where your waiter remembers your name appeals to you, opt for a river cruise.
Whether you've already had the pleasure of experiencing a river cruise or are curious about exploring Europe from the comfort of a river cruise, it is definitely worth researching the latest last minute cruise deals!
CC Don Gato