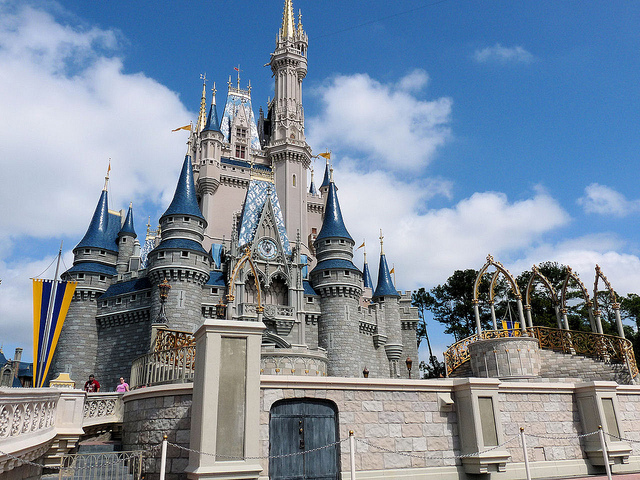 Kids right across the world know Orlando, Florida, and many could probably find it on a map. After the North Pole, it's probably the most desired location of every child in the world. The original attraction was the lure of those fabulous cartoon characters Mickey and Minnie Mouse, who stood around on the streets at Disneyworld, chatting to little boys and girls. But today Orlando Florida hosts not just one but a universe of attractions, ranging from Disney to dolphins to lego.
Tourists who plan to buy more than one Orlando Park tickets should look at Orlando ticket deals which can save money, especially for families who can buy family tickets.
Here, we look at the main attractions which every year draw millions to this entertainment capital of the world:
Walt Disney World Resort: The famous theme park started with just one park – The Magic Kingdom – but now encompasses four parks as well as a host of other attractions. Sprawled across thousands of acres, the site expands and changes to feature new and revived attractions, including acts based on the latest Walt Disney storylines. The centrepiece of The Magic Kingdom is Cinderella's Castle, one of the most visited attractions in Disney World. Guess everybody wants to see those glass slippers for real and check out just how ugly the Ugly Sisters really were.
Another major lure for children and tourists generally is the Universal Orlando Resort, which contains two exciting theme parks: Universal Studios and the Islands of Adventure. Inside, there are rollercoaster rides, live concerts and heart-racing attractions. The resort also contains Universal CityWalk, a 30-acre entertainment complex filled with great restaurants and top-notch nightclubs. This is the holiday for parents who are eager to enjoy some of their own RnR after bringing their children to visit Disney World.
Both children and adults adore SeaWorld Orlando, a theme park and marine-life based zoological park which ranks among the most visited amusement parks in the US. Unlike most other theme parks, SeaWorld Orlando is not divided into themed lands or sections but features different attractions. These include Key West at SeaWorld, an area designed to mimic the appearance of the city of Key West, southern Florida with architecture and landscaping reminiscent of the area and Shamu's Happy Harbour, a children's area hosted by Shamu, the park's killer whale mascot. The area is located beside Shamu Stadium and features six family rides, a net climbing structure and a water play area.
Not far from Orlando in Winter Haven is the Legoland theme park which opened towards the end of 2011. At over 145 acres, it is the world's largest Legoland park and features more than 50 rides, shows and attractions. The Jungle Coaster ride from Legoland Windsor was transferred and relocated to the park and renamed Test Track. The historic gardens which the site, Cypress Gardens, was known for are maintained as part of the park. The park also features an Island in the Sky ride which is a 150-foot rotating platform ride that provides a 360 view of the park. Kids and adults alike will love this unique theme park.
CC Richard Step