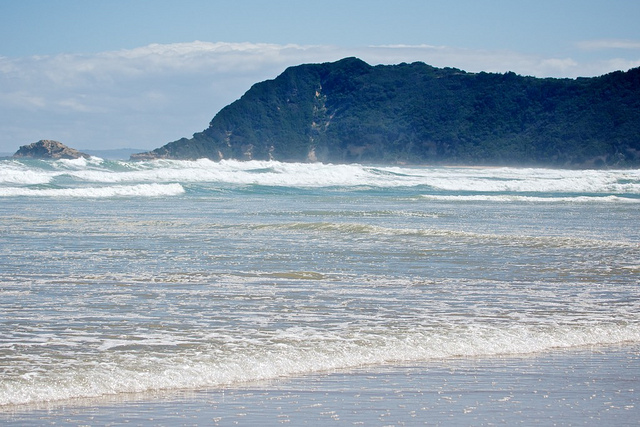 The Indian Ocean is full of paradise destinations, with sparkling beaches and awe-inspiring sights to visit. Mauritius is my idea of heaven, pure and simple, which is why it's hugely popular with honeymooners.
However, you don't have to be a newlywed to enjoy all that this utopia offers, and it's a great choice for a year-round sunshine break.
Such a classy holiday deserves a chilled-out start, and because long-haul flying is exhausting, I'd recommend booking an airport hotel for the night before travelling. This is something I always try to do, and I've found great rates in the past. The Gatwick Sofitel is a personal favourite as the food is amazing, Holiday Extras has interviewed the Executive chef David Woods, well worth a watch!
We booked with Holiday Extras in advance and managed to save a packet compared to most companies!
My mind is almost always on the beach whenever I choose a destination, and the pristine white beaches, blue sea and swaying palms don't disappoint. Divers will find this a fantastic choice, with colourful coral reefs to explore, visiting the famously colourful inhabitants of the Indian Ocean – a sight you'll surely never forget.
On dry land, there's still plenty of nature to see, with nature reserves around the island, home to diverse and interesting wildlife.  Thanks to a good bus service, it's easy to get out and about and really explore the island, something I love to do. Riviere Noire Gorge National Park is a fantastic day out, away from the beach. I'd recommend you bring you camera, to really capture the stunning scenery before you.
The North-West coast is where the action is based in terms of resorts, with Grande Baie a popular choice and famous for surfing and other water-sports. Port Louis is the island's capital and I'd recommend a visit to Fort Adelaide for stunning panoramic views. Another camera moment! If I could offer one tip – stock up on memory cards before you head out to Mauritius!
Now, let's talk shopping – one of my favourite things! Predictably, Port Louis is the main hub for retail therapy, with many markets to explore. Try haggling and see what bargains you can get, it might feel a little strange at first, but you'll be amazed what you come away with.
Mauritius itself is very culturally diverse, so you'll find many nods to different countries and cultures, all coming together in a colourful and intoxicating blend. It's thanks to this diversity that food on the island is a mixture of many international dishes. This is great for those that aren't so keen on trying new things!
When the stars come out, the night-life on the island is typically chilled-out and relaxed. You won't really find many bright, loud clubs, and entertainment tends to be more based around hotels, with traditional dancing and music. I personally think this is what is so charming about Mauritius, because it purely is a chilled-out holiday, to let all your cares float away, whilst standing in awe at such beautiful beaches during the day.
I can't recommend hotel airports highly enough for holidays such as this, and in my opinion a break so classy deserves a special start. Try Holiday Extras for a hassle free start to your honeymoon!