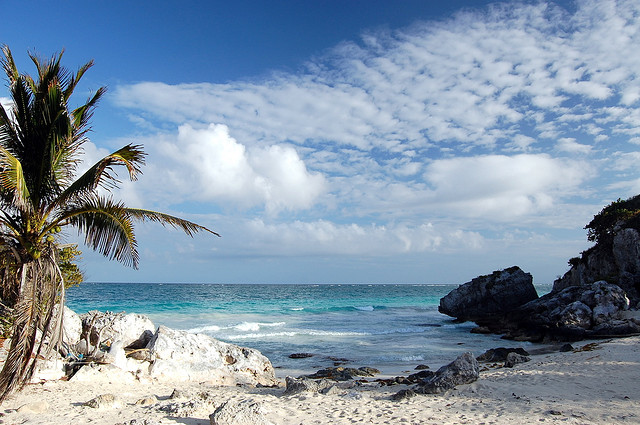 A visit to Jamaica, in the heart of the Caribbean, can be the holiday of a lifetime, and yet many people think it's beyond their means. It's possible for budget travellers to afford the plane ticket by booking well in advance and taking advantage of the many discounts available online at Thomson and other providers. Looking for deals in the low off-peak season is another useful money-saving technique.
Off-peak is cheaper – but is that because there are no festivals?
Those travelling on a budget are advised to avoid the more expensive months from mid-December to mid-April, when Jamaican beaches are at their most crowded. This can include special occasions like Christmas, Easter, carnival and summer honeymoon season – but it doesn't hurt to check whether cheap deals are available if you wish to travel at these times.
Visiting Jamaica in the off-peak season doesn't mean that you have to miss out on the spirit of the island – there are many smaller carnivals that holidaymakers can experience throughout the year. These include the Kingston on the Edge Urban Arts event in June – remember to make advance reservations – and the Reggae Sumfest, which goes on for a whole week during August. Later in October, there is the Caribbean Music Expo, while there is plenty of activity in September and October for yachting and fishing enthusiasts too.
Okay, I know when, now where should I book?
On the whole, budget travellers should avoid the most expensive resorts, but that doesn't exclude all-inclusive; have a look at the many meal-and-board deals available – this is an excellent way for you to keep an eye on your expenses and if you're travelling in a group you may qualify for a discount.
Many packages also offer value added promotions including free nights, food and activities. The weather at these times is fairly mild, although in the rainy season (May, June, October and November) it tends to rain for a short time in the afternoons – perfect for a lie-in with your paperback!
Travellers can also save money on accommodation by staying in holiday resorts rather than in hotels, avoiding the more up-market locations in Montego Bay and Negril. The advantage is that you're among other tourists who may be interested in exploring life in Jamaica. By booking tours to the sightseeing attractions in the cities, travellers can enjoy authentic experiences of Jamaican culture and everyday life in the towns.
Any tips on where to eat and drink cheaply?
You can enjoy mouth-watering street food that's relatively inexpensive to visitors. In particular, have a look for the jerk grill, which is freshly prepared spicy chicken, pork or shrimp hot from the grill with delicious sides that include fiesta bread, peas and rice. One of Jamaica's best no-frills jerk centres can be found just east of Montego Bay, where travellers can eat and drink the local Red Stripe beer to their hearts' content.
Don't be dissuaded by the long-haul flights or ticket prices; relaxing on Seven-Mile Beach with a rum cocktail should be on everyone's bucket list.
CC MDanys