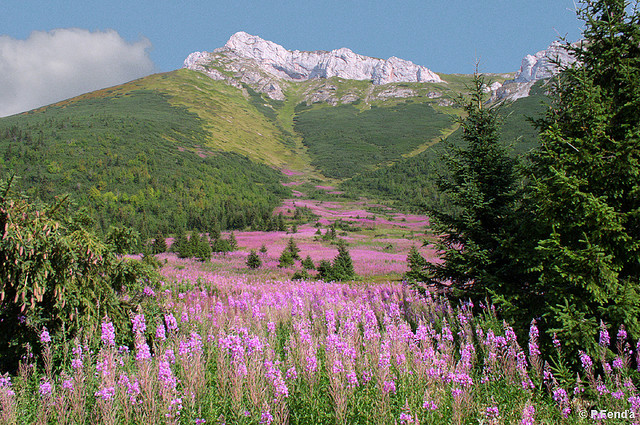 A family vacation should be fun, interesting and free from worry about the costs, so choosing the kind of trip to take is important and working to a budget is essential. There are good deals to be had on airfares to Europe and, once there, taking a road trip with the kids provides an economical and exciting option – there are some fabulous scenic routes to take that everyone in the family will enjoy.
Driving Through Europe – Scaling the Heights
Driving on mountain roads in Europe is a favorite for spring and summer vacations – many of the higher peaks are covered in snow come winter and hundreds of skiers inhabit the slopes. The Oberalp Pass in Switzerland is extremely popular.  It has many winding twists and turns, taking visitors high up into the Swiss mountains and affording some really spectacular views.
A wonderful drive in Greece is the short route from Ioanniana to Meteora. Visitors are captivated by the scenery and awestruck by the sight of ancient monasteries that appear to be clinging precariously to steep rocky hillsides. It really pays to bring a camera or camcorder on this trip – the vacation movies will be really rewarding.
The Carpathian Mountains are the highest in Romania and for 56 miles the Transfagarasan Pass winds through them.  There are switchback roads on the hillsides and a small lake at the mountaintop, from where the views are breathtaking. No buses or public transport travels this route so car rental is essential to make sure the family has the thrill of getting to the summit. The road negotiates its way through a short tunnel and if you keep driving you will eventually arrive at Bucharest.
Driving Through Europe - Coastline Circuits
If a European tour includes a trip to the United Kingdom, the Pas de Calais in France is an ideal route to take. This will bring family and car from chic Le Touquet, via Boulogne, on a 160-mile trip to the ferry and the Channel Tunnel entrance at Calais for the ongoing trip to England. This is an enjoyable drive passing the sandy beaches that adorn the Opal Coast.  There are also homey countryside landscapes and historically significant seaside towns and ports.
Norway is rightly famous for its outstanding natural beauty, with an extensive rugged coastline of deep fjords and thousands of islands. An intercity trip from Oslo to Bergen treats visitors to two different landscapes – on one side high snow-covered peaks, reached via deep green forests, and on the other the still blue fjords reflecting the landscape like a looking glass. Wildlife can be spotted en route – look out for elk or moose, some of the many Scandinavian birds and perhaps even a whale or two as the road gets closer to Bergen.
Driving Through Europe - Hitting the Road
Car rental in Europe is affordable and increasingly popular; trips are not tied to bus, plane or train schedules, and the pace of the vacation can fit with the family's own preferences. European rental companies expect their automobiles to be taken to different countries, and most hire cars are relatively new and have all necessary safety and maintenance equipment. The currency is the same everywhere on mainland Europe and in Ireland. Fuel prices will differ, but with a little advanced research prices can be estimated and routes plotted. Family hotels and guesthouses are plentiful along major routes and in popular tourist areas.