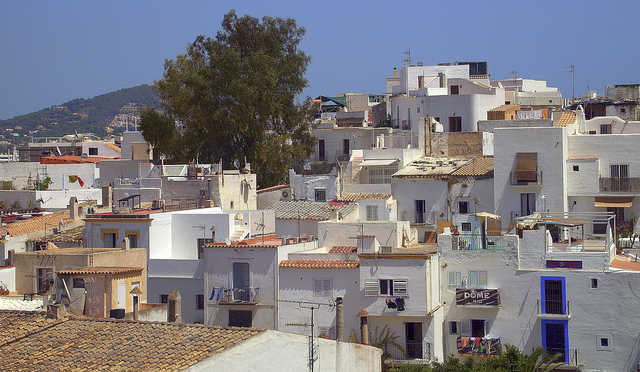 Christmas in the Balearic Islands is rich in traditions, many of which have been absorbed from mainland Spain. However, each island – including Mallorca, Menorca, Ibiza and Formentera – have individual customs that are unique to them. The streets and plazas are decorated and lit up, and as the winters are very mild people spend a lot of time outdoors.
British visitors can enjoy this warm weather and experience the wonder of Christmas here with cheap Menorca flights through Jet2.com. Read's Hotel, which is British owned and managed, is offering a three day package over Christmas for people who may want to sample the cuisine of the Michelin starred chef Marc Fosh. There is music everywhere with Mallorcan Christmas carols and on the island of Ibiza, islanders sing caramelles, which are folk songs.
Giant Nativity Scenes
One tradition is the erection of giant Nativity figures in churches, shopping centres and town halls. This custom has its origins in 13th century Italy and had become the norm in Spanish speaking countries by the 18th Century. Many islanders attend Midnight Mass and listen to the Cant de la Sibilla or song of an angel. This 'angel song' tradition began in the 10th Century and the tradition has been kept up all over the island of Mallorca. After Mass, Mallorcans have hot chocolate and sponge cakes called ensaimadas. The ensaimadas are light and airy, and can be filled with jam or almonds.
In the Church of the Annunciation in Mallorca, there is an exceptional Nativity scene that is thought to have been created by the Alamanno brothers, who were wood carvers from Italy. There are figures of Mary and Joseph that date from the 15th Century, and the baby Jesus – who is surrounded by flying angels – is from the 14th Century.
Christmas Day is a Day for Family and Friends
Families and friends gather round the table on Christmas Day and indulge in sopa farcida. This soup has pasta shells with a meat stuffing and is commonly followed by turkey, chicken or delicious roast suckling pig. Boxing Day is a day to continue to meet with family and friends.
The Tradition of the Caganer
The caganer is a figure in Nativity scenes who is commonly seen defecating. Children typically find this very funny but the tradition dates back to the early 17th Century. Joan Adams, a folklorist, says it is an essential piece and is hugely popular in Nativity scenes. There is also a tradition to have children find this figure themselves, as it is traditionally hidden within the scene.
CC JimBowen0306