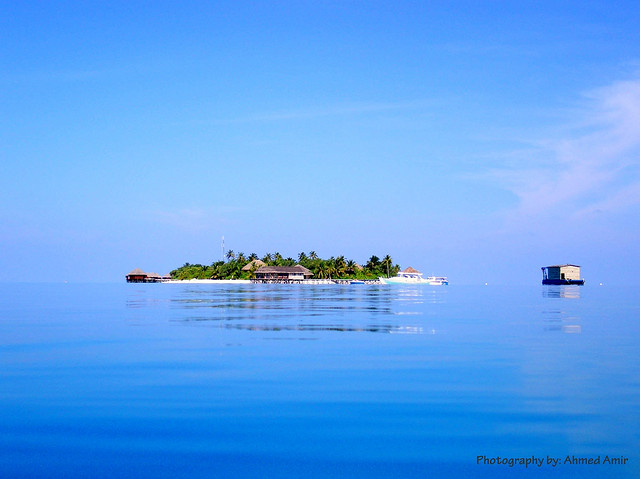 Have you had enough of burnt turkey and the EastEnders Christmas special? Do you expect your Christmas this year to be a repeat of every year for the past decade – too much alcohol, too many mince pies, too much television and definitely too much time in too close proximity with your family?
While some people enjoy the festivities and the present-giving, a record 2.5 million Brits are expected to travel abroad for the holiday season this year, according to the Association of British Travel Agents (ABTA).
Of these, many are travelling to spend the Christmas holidays 2013 with friends and family. But for others, sun and sea continue to be the biggest attractions for holiday-goers desperate to escape the slow and inevitable creep of winter.
Every year at this time, people return to the beautiful Maldivian islands in the Indian Ocean and this year is no exception. Luxury holiday operator Hayes and Jarvis is offering Christmas-escapees the opportunity to spend seven nights at the Meedhupparu Island Resort. The resort is all about relaxation, and features a spa as well as an impressive pool and a beautiful beach where you can enjoy the white sand, warm waters and in the evening, spectacular sunsets. Holidaymakers will able have their taste buds tempted with an astonishing range of cuisines, including Maldivian, Western, Eastern and fusion dishes.
If you don't want to travel so far, another option is the southern coastal resort town of Sharm el Sheikh in Egypt. Especially popular with families and divers who take full advantage of the fantastic watersports, Sharm offers holiday-goers exceptionally good value for money.
Hayes and Jarvis are offering a Christmas seven night package, leaving London Gatwick on December 20th and staying at the five-star Jaz Mirabel Club. Combining natural beauty with Mediterranean style, the Club is part of the Mirabel Resort Complex, giving guests access to additional bars, restaurants and a spa/health club. Choose between spending a lazy day at one of the resort's pools, relaxing on the beach or taking to the sea to explore the coral reefs and shipwrecks which provide fantastic snorkelling opportunities.
If you've always wanted to see Mexico, then the package that Hayes and Jarvis have put together for a 14-night stay at the Catalonia Riviera Maya might prove irresistible. Fly into Cancun and enjoy a private beach of white sand, inviting pools and colourful gardens, then saunter back to your Mexican-style room in a thatched building. Golfers and sailors will find plenty to keep themselves occupied with a marina and golf course nearby.
As a Catholic country, Mexicans will be celebrating the festive season, so if you wanted to you could pop along to the local church for Christmas Day and then head back to the beach to toast the holiday with a large, frosted Margarita. It's also the perfect opportunity to indulge your love of Mexican food with non-stop tacos, burritos and enchiladas spicing things up at just one of the many restaurants located at the Riviera Maya resort.
CC Unclassified