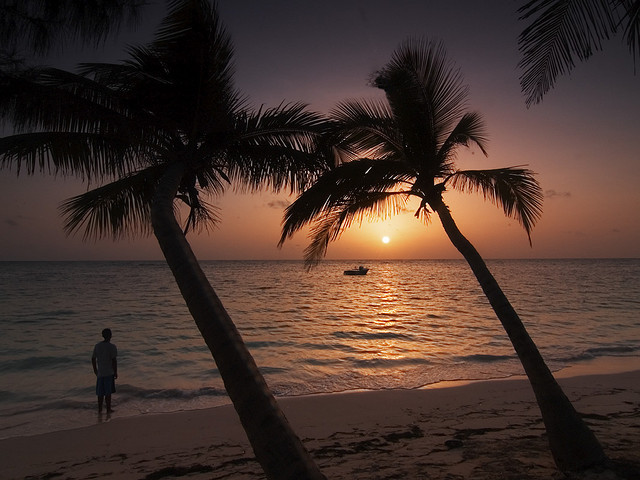 In an age of austerity and perpetual belt tightening, staycations do undeniably have their place for short breaks. However, if you have a really special occasion on the horizon – such a momentous birthday celebration, romantic honeymoon, auspicious wedding anniversary or the family holiday of a lifetime – you may be dreaming of a vacation that's a little more far-flung and adventurous than a long weekend at a good ol' British B&B (no matter how sweet and attentive the landlady and how scrummy the full cooked English breakfast).
And if you're pondering which exotic international destination you should grace with your (and your entourage's) illustrious presence, you won't go far wrong if you make the stunningly beautiful Caribbean your first port of call. At the Virgin Holidays website, you'll find the lowdown on a range of highly attractive packages for travellers eager to experience for themselves one of the most laidback and pleasurable destinations in the world.
There's no need to be concerned by anything you may have seen in the eponymous Pirates of the Caribbean films. You're not likely to bump into Hector Barbossa, and if you did chance to encounter Captain Jack Sparrow on a sun-kissed beach or espy Miss Elisabeth Swan sunbathing, we suspect you wouldn't complain too loudly anyway…
As a memorable holiday destination for families or couples, this idyllic part of the world is hard to beat. Located on the Caribbean plate, and lying to the north of South America, southeast of the Gulf of Mexico and North America and east of Central America, the 7,000 or so reefs, islets and full-blown islands which make up the renowned Caribbean region bask in radiant sunshine much of the year.
This famously friendly, upbeat and breathtakingly beautiful place offers everything you'd expect of a luxury holiday. You can bask on the beach for hours (the kids will love the pink sand in Barbados…) or get up close and personal with shoal upon shoal of fabulously colourful fishes in the balmy blue waters which lap the miles of Caribbean shoreline.
As you'd expect in a region consisting of myriad island paradises, the ubiquitous H2O dominates the activities enjoyed by holiday makers in the Caribbean.
Snorkelling, windsurfing, sailing, Aquatrikes, Hobie Cats, paddle boarding and kayaking are just a few of the multifarious ways of getting out on (and into!) the invitingly warm turquoise ocean. However, if you prefer to keep your feet – not to mention the rest of you – dry, you can either hire a car or take a bus tour to explore some of the fascinating towns and villages of Caribbean islands such as Cuba, Antigua, Jamaica and Barbados.
For information about accommodation and facilities in this jewel of holiday destinations, check out the Caribbean section of Virgin's holiday website.
On Barbados alone, there are a host of different hotels to choose from. These include Waves, Barbados, the epitomise of luxury; the Sea Breeze Beach Hotel secreted away in a secluded corner of the island; Turtle Beach by Elegant Hotels with breathtaking views of the ocean; and The Beach Club on the gloriously scenic Maxwell Coast.
If you've an occasion to celebrate, the Caribbean is the place to let your hair down in style. And even if you don't have a special occasion to mark, why not treat yourself to the trip of a lifetime just for the heck of it.