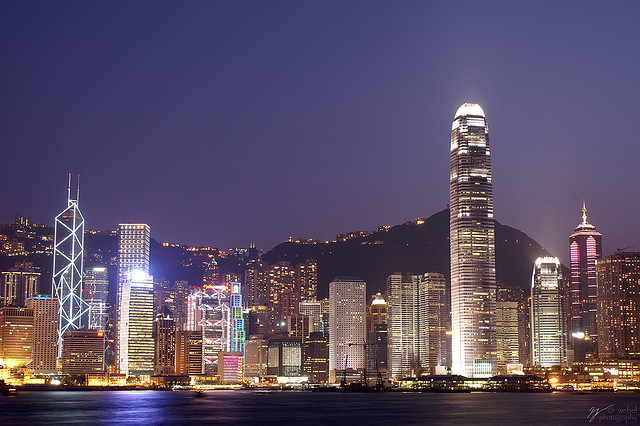 Headquartered in Hong Kong International Airport, Cathay Pacific Airways is one of the world's largest airlines. This airline was founded in 1946 and today with its sister airline DragonAir, it operates to over 160 destinations all over the world. Cathay Pacific is considered to be having one of the finest fleets worldwide. It has a stellar reputation, both in Hong Kong and other parts of the world, and is the best airline to travel anywhere from Hong Kong. Its cooperation with American Express allows American Express Cathay Pacific credit card users to earn Asia Miles (亞洲萬里通) with card spending. These miles can redeem air tickets and many other rewards.

Four Different Classes
Cathay Pacific has four classes of service in its flights. The famed first class service is unmatched in the comfort and luxury it provides. Full-flat seats in a suite configuration, brand name pyjamas and toilet accessories, and proper care and attention from the time the passenger reaches the airport until he leaves for his destination after landing are the hallmarks of this service. The business class seats are also full-flat bed seats, and they have a 15.4"video screen, with video and audio on demand. The premium economy seats are wider with multi-port connectors, with the passengers getting check-in services on first priority. The economy passengers are also offered the famous hospitality and service of Cathay Pacific's trained staff.
Entertainment, Food and Drink
The quality of food offered on the Cathay pacific flights is renowned. The first class passengers are offered meals of their choice, the passengers in business class are given a multi-course meal, and the economy class passengers are offered a fixed course menu, which is cooked by excellent chefs and catering service providers.
Airport Experience
Cathay Pacific (國泰) has won several 'best airline' awards, which is mainly due to its attention to detail and the sincere efforts they put in to make the travel seamless and simple for their passengers. Their flagship first-class lounge at the Hong Kong airport has just recently received a stunning makeover. The 1,697 square metres facility has 12 cabanas, a champagne bar, a buffet counter with Asian, Indian and Western dishes, and an a la carte menu with an excellent wine list. At the check-in counters, the staff makes sure that the passengers are able to check-in seamlessly, and are able to sit down and relax before their flight as quickly as possible. It is at these places that one realises what the famed Cathay Pacific Airways service really and truly means.
Airplanes and Booking Systems
As with all good quality airlines, a credit card (信用卡)is sufficient to make a quick booking online. There are over 168 destinations to choose from, and its association with Oneworld Alliance makes it easy to find convenient connections. Today, Cathay Pacific is the world's largest international cargo airline, with its hub at Hong Kong. The passenger flights are conducted on Boeing 747, Boeing 777, Airbus A330 and Airbus A340 planes. It has one of the most modern fleets in the world and in terms of market capitalisation; it is the world's third largest airline.
From Hong Kong, there is no better airline to fly. Hong Kong is considered the major hub for Cathay Pacific Airways (國泰航空), and the airline offers connectivity from Hong Kong to over 42 countries. From this bustling airport, Cathay Pacific Airways offers its passengers the best of facilities, the fastest connections, and the sterling service that is the base for its global reputation.
CC Webel