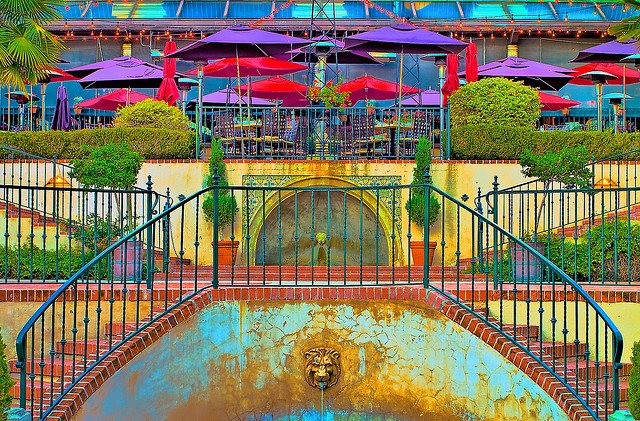 Travelling through California might not be anyone's idea of a cheap vacation, but in the San Diego area, there are many attractions that everyone will love that don't require you to break the bank to have fun and see exciting new places. San Diego is full of attractions and no matter what age you are, you're guaranteed to find some activity that appeals to you; in fact, you can even buy a San Diego Go Card, that will give you a big discount to pretty much go anywhere you want to go in San Diego, whether it's stopping by the LegoLand amusement park, Balboa Park, USS Midway or if you want to relax on the beach.
Budget Travel in San Diego – LegoLand
LegoLand is an exciting amusement park that is great for everyone but it's especially perfect for anyone that is travelling as a family with young kids. LegoLand currently has over sixty rides that are dressed up as many kids' favorite building blocks. Dino Island inside the park is heaven for all little kids where they can search and dip up fossils, view replicas of many dinosaurs or take a ride on the Coastersaurus. Fun Town, Pirate Shores, Land of Adventure and Castle Hill are just a few more of the exciting areas located throughout the entire park to enjoy. Each area has its own theme and everything is created to look as if it was a Lego piece including the rides, cars, animals and people strategically placed to set the scene up.
Budget Travel in San Diego - Balboa Park
Balboa Park is an amazing attraction simply because there are many activities to do there depending on what your budget allows as well as what interests you. Balboa Park is located on 1,200 acres and includes museums, the San Diego Zoo, art centers, gardens, play areas, restaurants and many more budget things to do in San Diego. Many people love to stop by the zoo and see all of the animals but if you'd prefer to walk through the park and see all the sites and grab a bite to eat at the plethora of restaurants along the way, you'll still be left with a memorable experience during your stay in San Diego.
Budget Travel in San Diego - USS Midway
During the Vietnam War, the USS Midway played a vital role in the transportation of aircrafts. It was the longest serving carrier in American history until it retired in 1991. In 2004, the USS Midway was officially opened up to the public as a museum giving all its visitors a taste of what life as sea during the war was like. There are over sixty exhibits to explore including the sleeping quarters, engine room, jail, post office and many other rooms that were important for the 225,000 sailors to be successful in serving for America. Flight simulators are also available for anyone who is looking to get a feel of what it would be like to be an aviator on the USS Midway.
Travelling on a budget doesn't mean that you have to sit back in the hotel all day and not be able to enjoy the attractions that make San Diego a popular destination. LegoLand, Balboa Park and the USS Midway are the most well-known attractions and are excellent for anyone on a budget but if all else fails; exploring the culture of the area and paying a visit to the beach will also be a relaxing and fun experience.