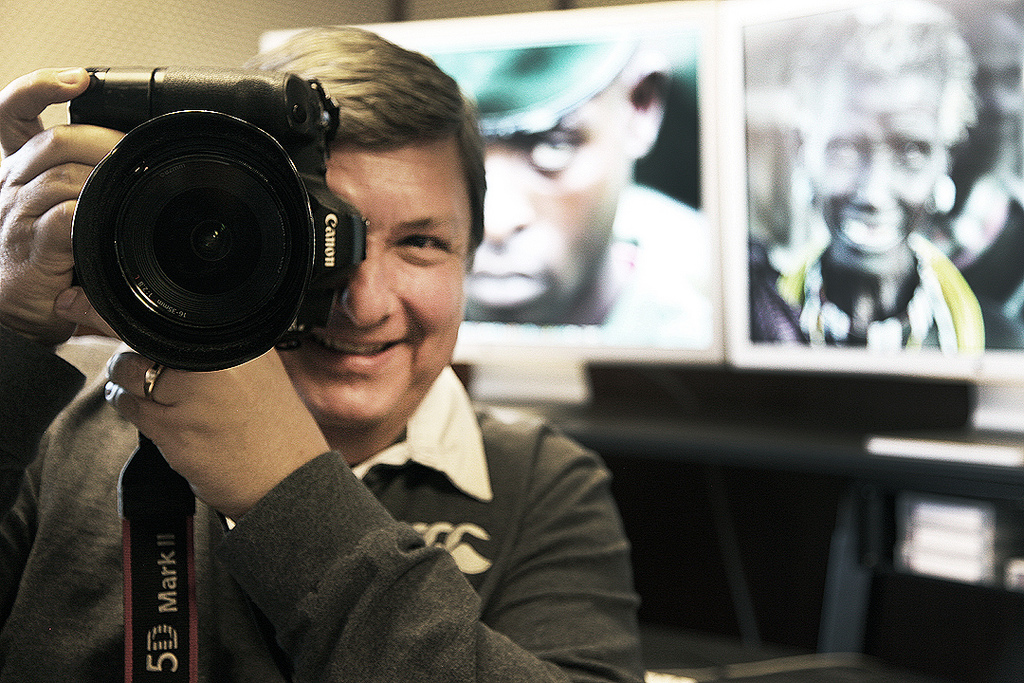 Travel photography can be quite enjoyable if you have the best equipment to do the job, but quite traumatizing when you lack the right tools. Travel without suitable gear and you've just packed a load of unnecessary equipment. Travel with an over-priced photography armoury and the rest of your budget won't get you very far.
Thankfully there's some really reasonable priced camera gear on the market. Here we take a look at some of the most useful tools for any budding budget travel photographer.
Best Value Travel Photography Gear: Tripod Stands
There are typical situations that call for long exposures, macro work and low light that you may encounter on your photography adventures. Couple that with differing landscapes and a tripod stand becomes one necessary item you need to help boost your shots. Modern models are lightweight, can be folded down and, as a result, are super portable. You might be relying on your surroundings to make your work easier, but when it comes to sharpness and detail, picking up a tripod stand for less than $80 is a pretty decent purchase. The most expensive kinds are manufactured from extremely lightweight durable materials while cheaper models are usually constructed with heavier materials. Some tripods have the ability to swing out their center column (the best for low-level shooting), while ball head models are the best for those photographers who do a bit of everything. The working height is key and you should choose a tripod that will serve you well.
Best Value Travel Photography Gear: Luggage Bag
The equipment you carry must be secure as possible when you move around. Any case you have must be pretty well manufactured to resist pick-pockets since you may be going to many busy places on your travels. Camera cases that appear more multi-purpose and use (like those that have water bottle pockets) won't attract a lot of attention to thieves as say something branded with a manufacturers label. Try inexpensive but durable small backpacks for carrying extra supplies (as well as your gear) on your trip. Much better solutions to high-end bag purchases.
Best Value Travel Photography Gear: Canon Cameras
Canon cameras have some of the most amazing image quality and features on the market. Models like those belonging to the Canon EOS range have solid features like face detection technology, point and shoot simplicity, good connectivity, different image playback modes and transfer facilities at pretty low-range budget prices. Pricegrabber Canon cameras are a good place to start for budget travellers looking to invest in decent camera technology.
Best Value Travel Photography Gear: Backup Storage
The cheapest data storage systems, like portable storage units, USB flash drives and online connection services to store your data are some of the best options when it comes to backing up your photos. It costs less and is more convenient to carry a couple of 16 GB flash discs to backup your shots than perhaps it is using services on the Cloud. For an even cheaper option, you could visit an internet café or borrow a friend's laptop and transfer images to discs to save carrying your own computer around.
Best Value Travel Photography Gear: Memory Devices
It may be quite embarrassing to have a camera and run out of memory while on your adventures. How to get past it? Estimate what you're going to capture and how for long. Double or even triple whatever you think you need and pack memory accordingly. Having 20 GB of memory isn't too much more expensive and it can take you a long way while shooting without dropping in to back up. For higher resolution cameras this is the best estimate of memory you'll probably need. Spread your pictures well on small cards to be able to sort and edit accurately. If they are movies, increase the amount of memory you take.
Best Value Travel Photography Gear: Camera Batteries and Charger
These may sound like obvious tools but many budding photographers often forget to purchase durable batteries to use their equipment for longer hours. Carry a charger or plug-in adapters for cheap and reliable means to keep your gear in shape. In the case you do find yourself drained of power, purchase a spare one as a fail-safe.
When choosing equipment for travel, look at the size, the cost of gear and the durability it promises. You need to be a millionaire to shape a good budget photography package, you just need a few pointers like these.