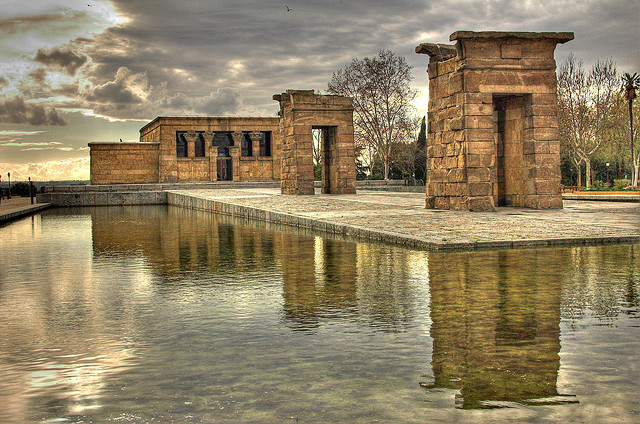 Madrid is the capital centre of Spain and home to more than 3 million souls. The city boasts of some of the country's best attractions such as museums, beloved soccer clubs, parks and vivacious night life. You may wonder why Madrid is good for budget travelers; the simple answer is that a good number of the city's attractions are – surprise, surprise – free. Madrid is always bustling with people and not even the terrorist attacks in March 2004 that killed 191 and wounded more than 1,800 dampened the spirit of the city. An old proverb sums it all for the city "From Madrid to heaven, in heaven a little window to see it."
Best Things to Do in Madrid – Drinking
Madrid has a lot to offer visitors on a budget since the city is highly diversified and presents many opportunities. Tourists are likely to have a great experience mingling with the locals, as well as sampling various foods and drinks. You can spend a lot of money in Madrid, but you can also choose to go soft on your wallet if only you know the right places to get cheap services.
Drinking from giant plastic cups filled with the alcohol of your choice is one of the alternatives that visitors on a budget can enjoy. You can also follow the crowds to Malasna or Arguelles, where there are cheap bars where hundreds of people come to party and drink all night long. You will have a variety of drink specials to choose from as the music blares till early morning, usually only for the cost of around five euros. These bars are full of locals, so you will also have an opportunity to meet and make friends. For food, you can fill your stomach with tapas and kebabs for only a few euros.
Best Things to Do in Madrid – Accommodation
There is yet another good reason why Madrid is ideal for budget travellers: short and longterm accommodation. Those hoping to stick around for a while can take advantage of one of the many good Madrid apartments available in the city. Short-term travellers can pony up a little more (comparatively) for one of many incredible hotels at very fair rates. Axor Feria Hotel is one of the places where tourists who do not want to spend much can find great services. The hotel boasts of approximately 285 rooms and is strategically built close to Barajas Airport. Travellers who intend to have their families tug along can stay at High Tech Nueva Castellana. The hotel has special offers if clients are families, guests enjoy some basic luxuries such as car parking areas, air-conditioned rooms, restaurants, classy bars and internet access.
Best Things to Do in Madrid – Historic Sites
Spain is home to many historic sites as well as artistic and cultural collections some of which are located in Madrid. Most museums in Madrid allow free entry at least 3 days each year, these days include May 18th aptly referred to as International museum day. Other days are October 12th known as Hispanicity Day and the constitutional day on December 6th. Famous museums include the Museo del Prado, which allow free entry in the evenings (as well as for anyone under 18 or over 65 years). Here you will see classics by Rubens, Goya, El Greco and Bosch as well as many other master pieces. You can also visit the National Museum and Art Centre, Queen Sophia which is essentially Spain's premier modern art gallery and the Bullfighting museum that owes its history to the ancient controversial sport.