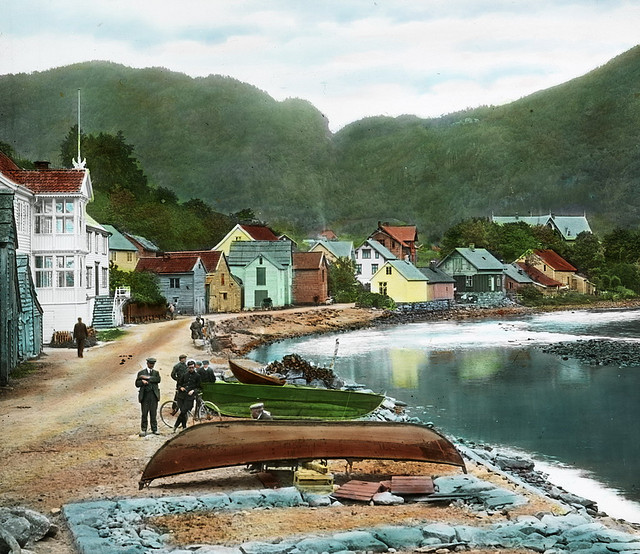 The continent of Europe has always been a favorite place to visit for many international travelers. There are a variety of historical and famous sites, monuments and locations situated all over Europe that help to make it one of the most popular tourist destinations in the world. More importantly visitors also explore Europe to discover the culture and the people from first hand experience. Traveling throughout this continent is expensive but there are 5 great budget travel tips for Europe that people can use to help alleviate the cost.
Great Travel Tips for Europe: Travel with People Who Live in a European Country
It would be beneficial for European travelers to have European contacts when they plan on traveling throughout the continent. Having at least one contact in each country could help to cut down with expenses related to lodging, traveling and food. European contacts can prepare their homes for a visitor's arrival and allow them to stay a few days while they explore the area. A contact will usually have good information on the cheapest forms of travel and the best types of foods to get at a reduce price. 
Great Travel Tips for Europe: Travel at Night
Travelers who are trekking across Europe should consider taking some of their journey during overnight hours. Visitors can save money on lodging when they travel by night as opposed to staying in a hotel or bread and breakfast. A traveler can schedule a trip through a certain region of Europe that might not have a lot of sites to see while on their way to the next location. Many buses and trains have comfortable enough seats for people to get a few hours worth of sleep if it is needed. Believe it or not there are some international European travelers that make it a habit to sleep in airports. Destinations that don't require a whole night's journey can be scheduled at a later time. This way a traveler can waste away some of the night and avoid having to stay in a hotel or hostel. This tip for travelers should only be used for only a few nights during a person's journey because sooner or later they will need a place to rest.
Great Travel Tips for Europe: Avoid Hotels to Cut Down on Expenses
Many people like to travel in luxury and there is nothing wrong with desire. The problem is that staying in nice places costs money and if a person is short on cash then they won't be able to stay in a nice place for very long. One thing that travelers can do to cut back on lodging expenses is to stay in a hostel or Bed and Breakfast. Hostels and Bed and Breakfast rooms are significantly cheaper than hotel rooms. Travelers might not have to stay in these places along every part of their journey but if they plan on traveling in Europe for a while they might want to consider this option. Experienced travelers and travel agents recommend that travelers check out a Bed and Breakfast room before agreeing to stay in it overnight.
Great Travel Tips for Europe: Travel with Only One Bag
This can be rather tricky for people who plan on traveling throughout Europe for more than a week. The reason this tip was offered has to do with reducing extra costs associated with lodging and transporting extra baggage. People with a lot of baggage must have a place to put their belongings while they travel. Many European societies have local places where a person can wash their clothes and they have retail outlets where travelers can purchase clothing when it's needed. Most people might not consider taking the time to wash their clothes while on a journey and they probably will need more than two days worth of clothes. This tip might not work for everybody but people who are comfortable with a few pair of clothes during their journey could save a lot of extra money in expenses.
Great Travel Tips for Europe: Don't Be Afraid to Walk
This particular tip might make many people uneasy but walking is definitely still the cheapest way to get around. Travelers can save money on fares and gas (if they're driving) by walking. In order for this particular tip to be useful travelers should make it a point to walk in villages, towns and parts of some cities. What they should not do is try to walk across extremely large cities such as London, Paris, Rome or Munich. Trying to literally walk across those extremely large cities will take some time, energy and effort and it's not recommended. Walking across the country side where highways and wide open tracts of land are located is also discouraged. These tips could help to reduce hundreds of dollars off of a person's travel expenses during their visit to Europe.