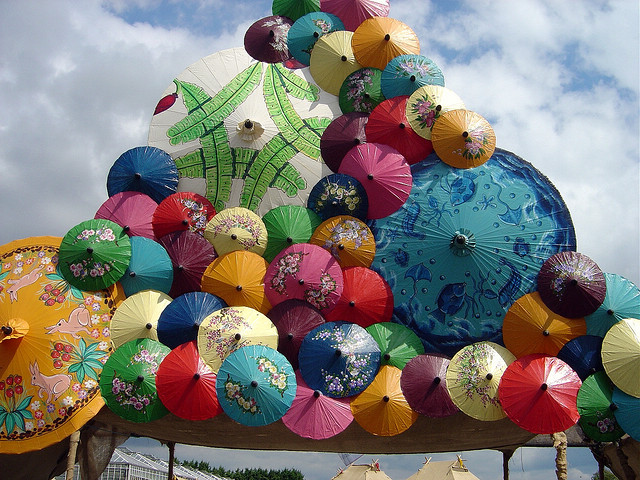 Asia has too much to see in too little time. If you are planning to see a good chunk of it on your next vacation, then these few budget cities will be perfect for your list.
Great Cities to See in Asia While on a Budget: Hanoi, Vietnam
Vietnam is always a pleasure to visit for those who have an adventurous spirit. The old capital Hanoi is a interesting mix of colonial and Asian architecture. The motorbike traffic might be a bit overwhelming at first, but spending a few days in this bustling city will have you bravely crossing the street daredevil style. This city is also world renowned for its food. There is many debates on which dish is the best. However, Pho found on the street side rather than in a restaurant have most of the votes at the moment. Eating with the locals will keep your wallet extra happy but even eating in very touristy sites will still be fairly cheap. Some of the main attractions are either free or cheap including Ho Chi Minh's Tomb or Hanoi Hilton prison.
Great Cities to See in Asia While on a Budget: Goa, India
The western Indian city of Goa is where people commonly go for relaxing on the beach. There are not many temples or cultural sites in this town. However, tourist can still get their culture fix in this town since there are not many chain hotels. Being where the locals are 24/7 keeps the authentic feel alive in this town. There is no taxes or rules and regulations on alcohol like there is in the rest of India, which makes it great for those who like to party on a budget. Low end hotels are usually basic but if your budget allows then a more comfortable room is available.
Great Cities to See in Asia While on a Budget: Pokhara, Nepal
For most travelers to Nepal scenery and trekking are high on their priority list. Usually travelers fly into Kathmandu, the capital, but end up heading to Pokhara. This city sees high foreign traffic on a daily basis. The most famous attraction is the Annapurna Circuit. This city is very low-key and is filled with extremely cheap guesthouses, souvenir shops and restaurants. The only thing to look out for is the weather during the last six months of the year. It can become quite hazy, rainy and chilly.
Great Cities to See in Asia While on a Budget: Chaing Mai, Thailand
Thailand is an extremely diverse country. You can easily visit touristy beach cities, bustling metropolis or even down to earth cities like Chang Mai. If temples are the one thing you want to see most on your trip, then Chaing Mai will be the place to do so. Because it is so low-key, it is a lot cheaper. It is the best place for relaxation and rejuvenation. The cooler nights would also make it a great place for venturing into the many cheap night markets.
Great Cities to See in Asia While on a Budget: Siem Reap, Cambodia
This city should probably be at the top of the list for how cheap it is. Aside from its affordability, Angkor Wat temple is also very popular among tourist. These temples are defiantly on the same stage alongside masterpieces like the Great Pyramids of Giza or Machu Picchu. It mostly takes 3 days or more to explore this mind blowing attraction.