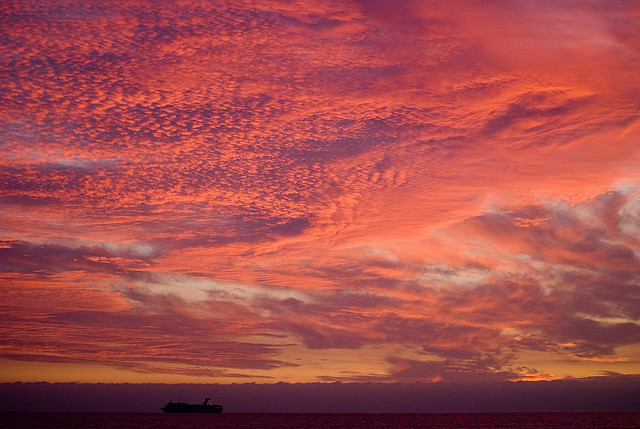 So it's coming up to that time of year again, and that means that you are going to be another year older. Your birthday doesn't have to be the same old, same old as you always do. Why not do something really unique this year and mark the occasion with something that really floats your boat. Here are 3 ideas for unique ways to celebrate your coming of age in style for this year's birthday celebration.
Island Hopping on a Cruise
What's better than spending your birthday lying on a sandy beach on the edge of the ocean? Laying on lots of different sandy beaches as you cruise the islands and visit lots of different places to celebrate your birthday! Whether you like to fly solo, want to celebrate with a partner or friends, there is something so wonderful about spending your birthday relaxing on the ocean, with stops to distant exotic lands along the way. Imagine sitting aboard a cruise ship with a group of your best friends in the world, sipping bubbly and looking out over the vast ocean depths, as whales and dolphins come to visit. Check out the Cruiseabout website for which cruises are heading out to the sea near your birthday.
Climb a Mountain
There are some things in life that we may never have the opportunity to do, and there are some that we probably wouldn't think to do. Imagine having your birthday cake this year on the peak of a mountain, where the air is so fresh that you can feel every breath going into your lungs, and filling you with its sweet clean feeling. You don't have to overdo it, or push yourself further than you are able, but setting out to climb a mountain for your birthday is something that you can really show for this occasion, and you'll feel proud that you were able to do it. When friends ask you 'what did you do for your birthday', climbing a mountain is going to be a great conversation piece and you'll have heaps of stories to share about the experience.
Go Ski-diving
This one is certainly not for the feint hearted, but as they say 'you only live once', so why not make this birthday one to remember by jumping out of a plane! To go sky-diving tandem you don't need to have lessons, you just have to have the guts (and maybe a little bit of stupidity) to jump out of a perfectly good plane and fly through the air at a million miles an hour! With most sky-dive companies the person that you are strapped to has a camera on their helmet which records the whole thing so you will be able to show your friends and family evidence that you really did it! Most cities have small airports where there are contractors that do sky-diving so have a look today and plan for an awesomely dare-devil birthday experience this year.
CC Nchill4x4